In each Microsoft Office updates, it not only adds convenient functionality and features, but also provides graphical user interfaces. Take the Formulas commands set for example, it was a totally drop-down list when I just got to work after graduation. Then it was presented in graceful ribbon. However, no matter how the interface changes, the commands are categorized in Microsoft's mindset. Everyone had his or her own preferences in Excel. Therefore, it will be convenient to put favorite commands in handy positions. The steps are as follow:
1. As the picture showed, Excel divides major functionalities in eight sets: File, Home, Insert, Page layout, Formulas, Data, Review, and View.

2. Take a look at the right of the toolbar. Click the down arrow and there is More Commands on the bottom. That is "my favorite" in Excel.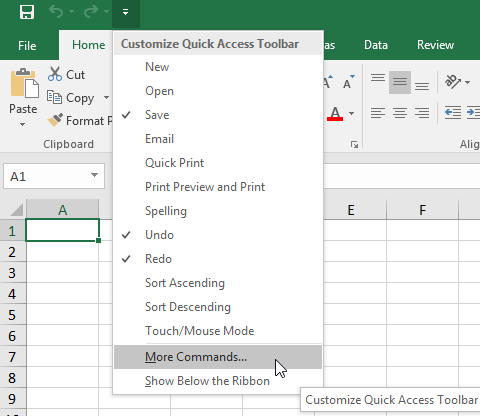 3. The previous step is indeed a shortcut. The path in menu is in the File>Options>Quick Access Toolbar.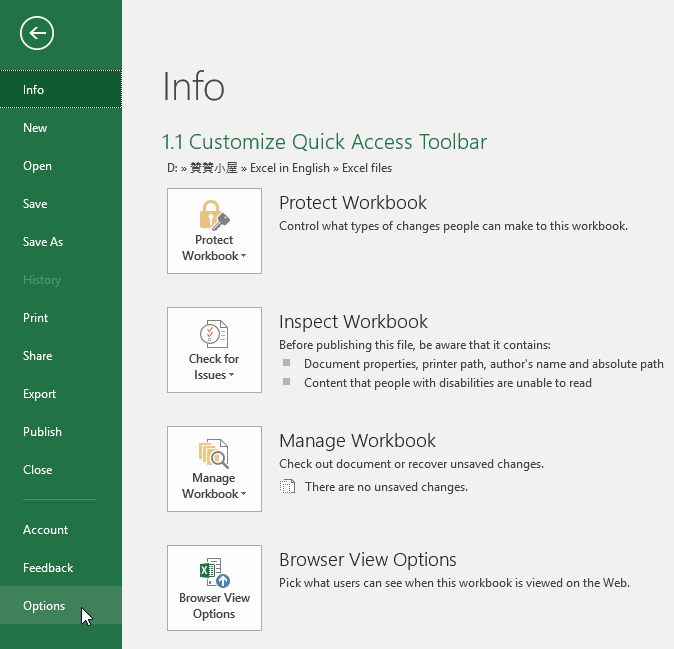 4. The left part of Customize the Quick Access Toolbar is Choose commands from, in which there are Popular Commands, Commands Not in the Ribbon, All Commands, and Macros. Whatever you choose, a respective list will be showed below. With Add/Remove button, any commands can be shifted between Choose commands from and Customize Quick Access Toolbar. In the bottom right section, Import/Export makes it easy to save and move the customized Quick Access Toolbar in across computers.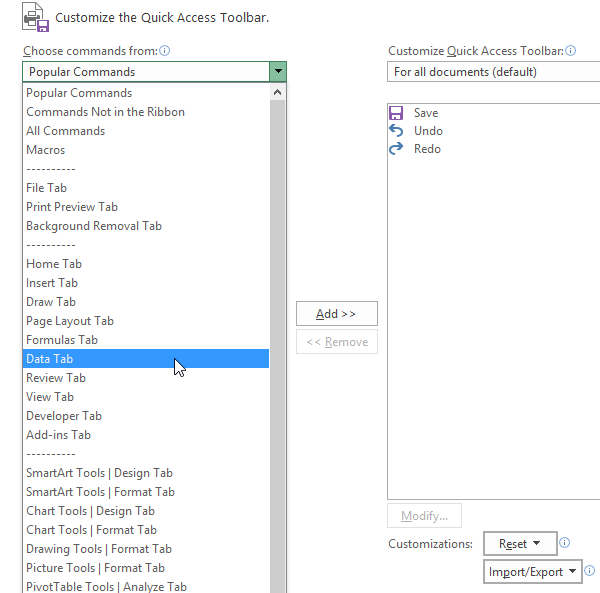 5. For example, I use the command group frequently. Choose Data Tab, and then add the Group into Customize Quick Access Toolbar. The command instantly presents in the right section.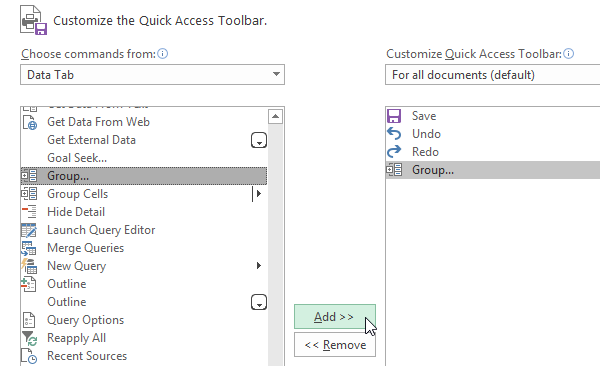 6. Camera is another my favorite command. It belongs to All Commands. Take it into Customize Quick Access Toolbar in the same way.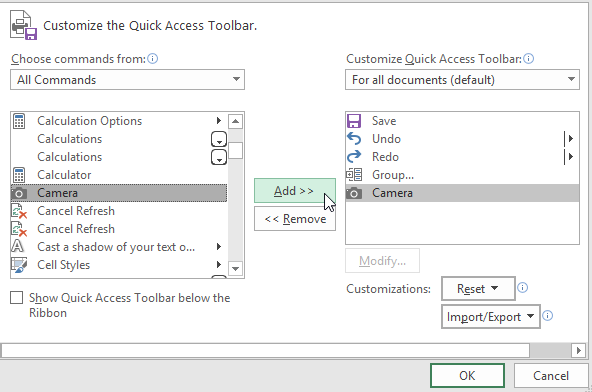 7. The picture below is my favorite quick access toolbar. Every time I get a new computer in a company, I will soon import my customized toolbar. As mentioned above, everybody has his or her own customized quick access toolbar.

8. Here recommend the command Camera. I am used to paste Excel table in email. For doing this, Camera is very handy. Take simple income statement as example, just select the table and then click the Camera button on the Quick Access Toolbar.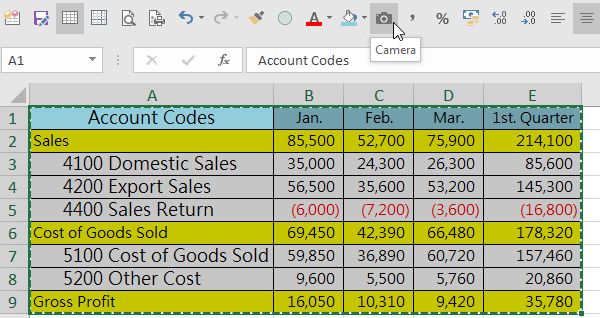 9. Move the cursor to any place you want. Left-click and the picture of simple income statement is pasted. You can also paste the picture in an email.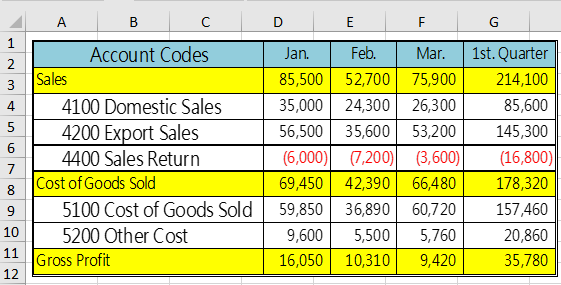 All major internet browsers have favorites or bookmarks feature to put persona top pages in a handy place. All modern ERP systems provide hundreds of operation commands or management reports. To enhance efficiency, the ERP system usually come with favorite list function. Microsoft's Excel also support this convenient functionality and it just take seconds to make your own toolbar.